24 ft Cruiser Quarter Tonner for sale
Price:
£4950
Phone:
07765 900259
Alternate phone:
Now fully antifouled for season. Fully Restored (thousands spent) and going fast. 4 berth, fin-keel, open-plan cruiser. Good family boat, self draining cockpit. Re-masted, re-rigged, re-keeled, new rudder. Laminate sails little used. 3.5hp outboard. Full recent survey - yard trolley available. Must be seen.
Definitely still for sale on:
21 November 2023
(The owner confirmed the item was still for sale on this date)
Located:
Cardiff
View larger map
(not exact location)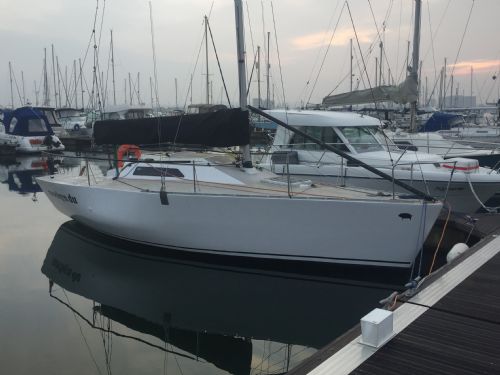 Changing your own adverts
If this is your advert, you may need to log in before you see links to change the details. If you have a password for the Y&Y forum, please log in (see box in top right).
Otherwise please see the email we sent you on 06 April 2022 entitled 'Y&Y classifieds...' for the links you need.
Resend email
Search classified adverts
Magazine appearance
This is an example of how adverts look in the magazine: