J/24 from 2005 ready for racing for sale
Price:
£14500
Phone:
+4670 8124125
Alternate phone:
Hull #5380 in very good condition. 5th place in Wold Championships. Sails good for racing Hyde pentex genoa, Hyde main, North jib and North spinnaker + Sails for training. 2.5 Hp Tohatsu outboard engine. [Extra: Two-axle Balbi tilt trailer.]
Definitely still for sale on:
07 July 2021
(The owner confirmed the item was still for sale on this date)
Located:
Malmö, Sweden
View larger map
(not exact location)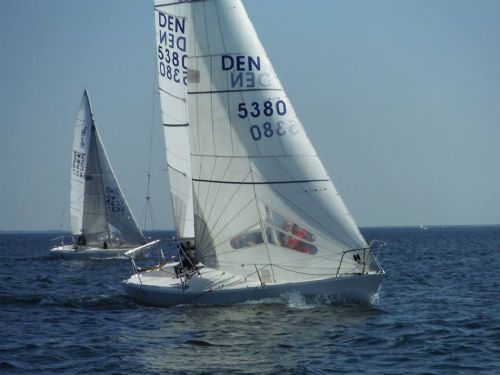 Changing your own adverts
If this is your advert, you may need to log in before you see links to change the details. If you have a password for the Y&Y forum, please log in (see box in top right).
Otherwise please see the email we sent you on 06 June 2021 entitled 'Y&Y classifieds...' for the links you need.
Resend email
Search classified adverts
Magazine appearance
This is an example of how adverts look in the magazine: