Topper 18515 - Good condition for sale
Price:
£395
Phone:
01494 472072
Alternate phone:
07550084517
Makes great first boat. Yellow deck, everything ready to go including sail with bag, spars, rudder, tiller, daggerboard etc. Complete with launching trolley and roof rack. Includes 3 buoyancy aids/lifejackets (1 adult+2 children). As pictured in Daily Telegraph magazine.
Definitely still for sale on:
24 May 2021
(The owner confirmed the item was still for sale on this date)
Located:
High Wycombe
View larger map
(not exact location)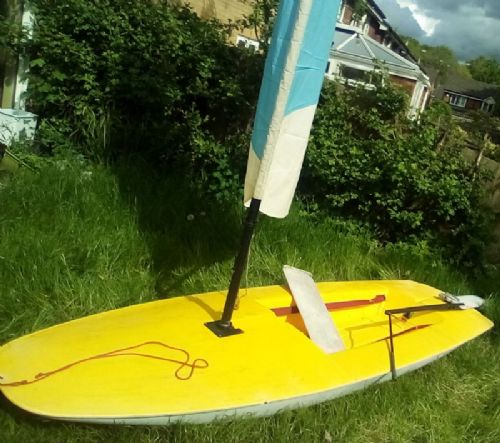 Changing your own adverts
If this is your advert, you may need to log in before you see links to change the details. If you have a password for the Y&Y forum, please log in (see box in top right).
Otherwise please see the email we sent you on 24 May 2021 entitled 'Y&Y classifieds...' for the links you need.
Resend email
Search classified adverts
Magazine appearance
This is an example of how adverts look in the magazine: