J80 Mosquito GBR704 for sale
Price:
£27500
Phone:
07970 400508
Alternate phone:
Launched early 2005 after the London Boatshow, located Poole and comes well specified with Elvestrom and North Sails, road trailer, Tacktick Micronet and many extras. She has only been used lightly, particularly over the last 2 years. Contact for full details. Free Winter storage available.
Definitely still for sale on:
30 July 2022
(The owner confirmed the item was still for sale on this date)
Located:
Poole
View larger map
(not exact location)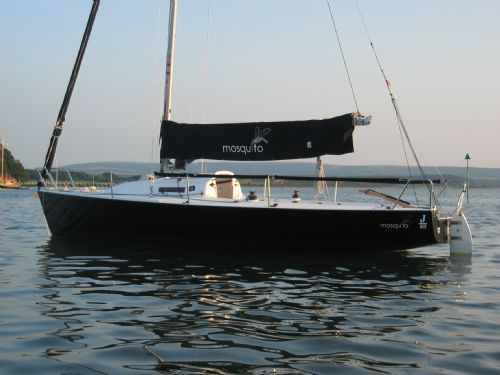 Changing your own adverts
If this is your advert, you may need to log in before you see links to change the details. If you have a password for the Y&Y forum, please log in (see box in top right).
Otherwise please see the email we sent you on 16 March 2010 entitled 'Y&Y classifieds...' for the links you need.
Resend email
Search classified adverts
Magazine appearance
This is an example of how adverts look in the magazine: